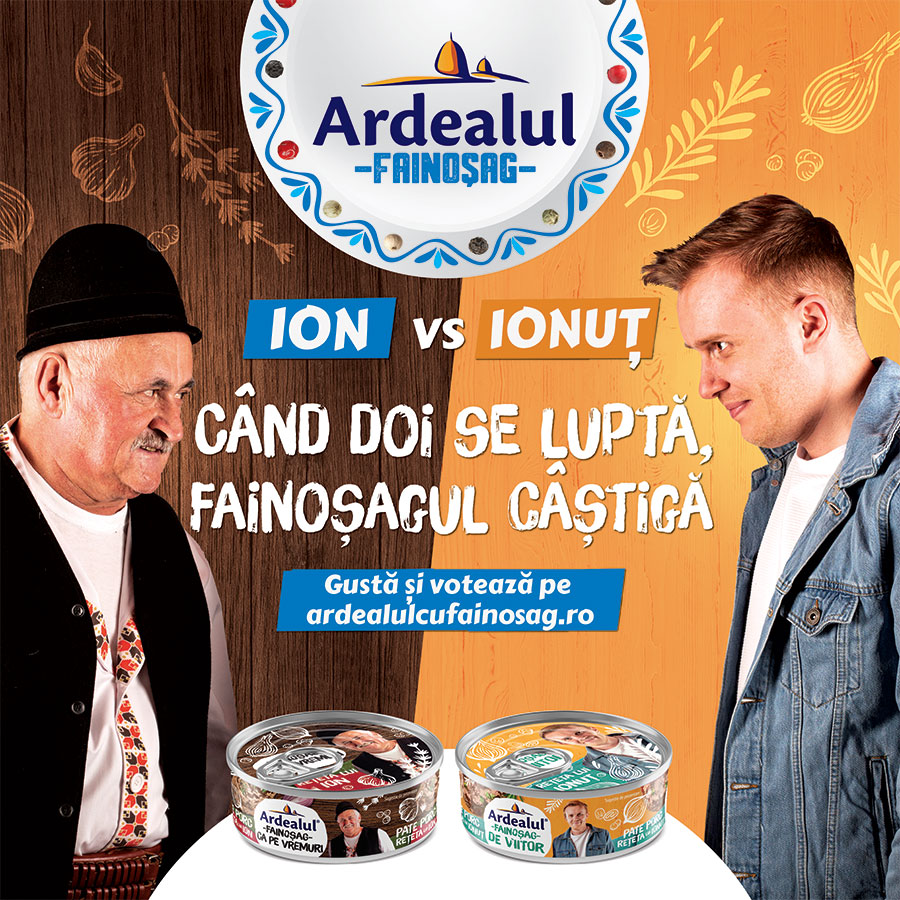 In 2019, Ardealul started to pass the secrets of the Fainosag's tradition, to the newer generations.
The greatest pride of a teacher is to see his student performing better. Like when the master is left behind by the disciple.
The young Ionut, after thought the secret of the Fainosag, developed his own recipe. The old Ion, did the same, once again.
So it was the time to launch two new recipes, 100g: Ardealul with the traditional Fainosag, Ion's choice and Ardealul with Fainosag from the Future, made by Ionut.
Consumers will decide the winner, by voting on https://ardealulcufainosag.ro . What would you choose? The taste of the old times or a daring taste from the future? https://ardealulcufainosag.ro/
When there's a battle, there's a winner, the Fainosag. Ardealul with Fainosag.
See the campaign:
TV
Digital: